ADVERTISE WITH US
Local newspapers and local news websites are the leading source of information for people who live in the neighborhood.
McKinsey and Company reported in early 2013 that legacy media such as newspapers and magazines continue to dominate the time people spend consuming news. They reported that 35 percent of news consumption remains in newspapers and magazines. When you measure news consumption in the U.S. by time spent, rather than raw audience numbers, digital platforms are getting only 8 percent of the action.*
Across the country, local newspapers and local news websites continue to drive results for advertisers. In each distinct community it serves, Straus News is the leading source of local news and information. We publish in print and online the most comprehensive neighborhood news and information for Manhattan and Orange County, New York, Sussex and Passaic Counties, New Jersey and Pike County, Pennsylvania.
If you have questions, or would like to begin advertising your business with us, please call (845) 469-9000 or (212) 868-0190 for assistance.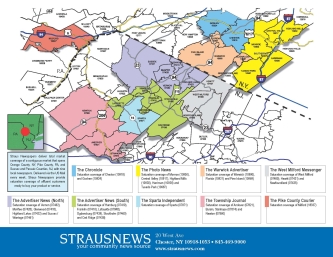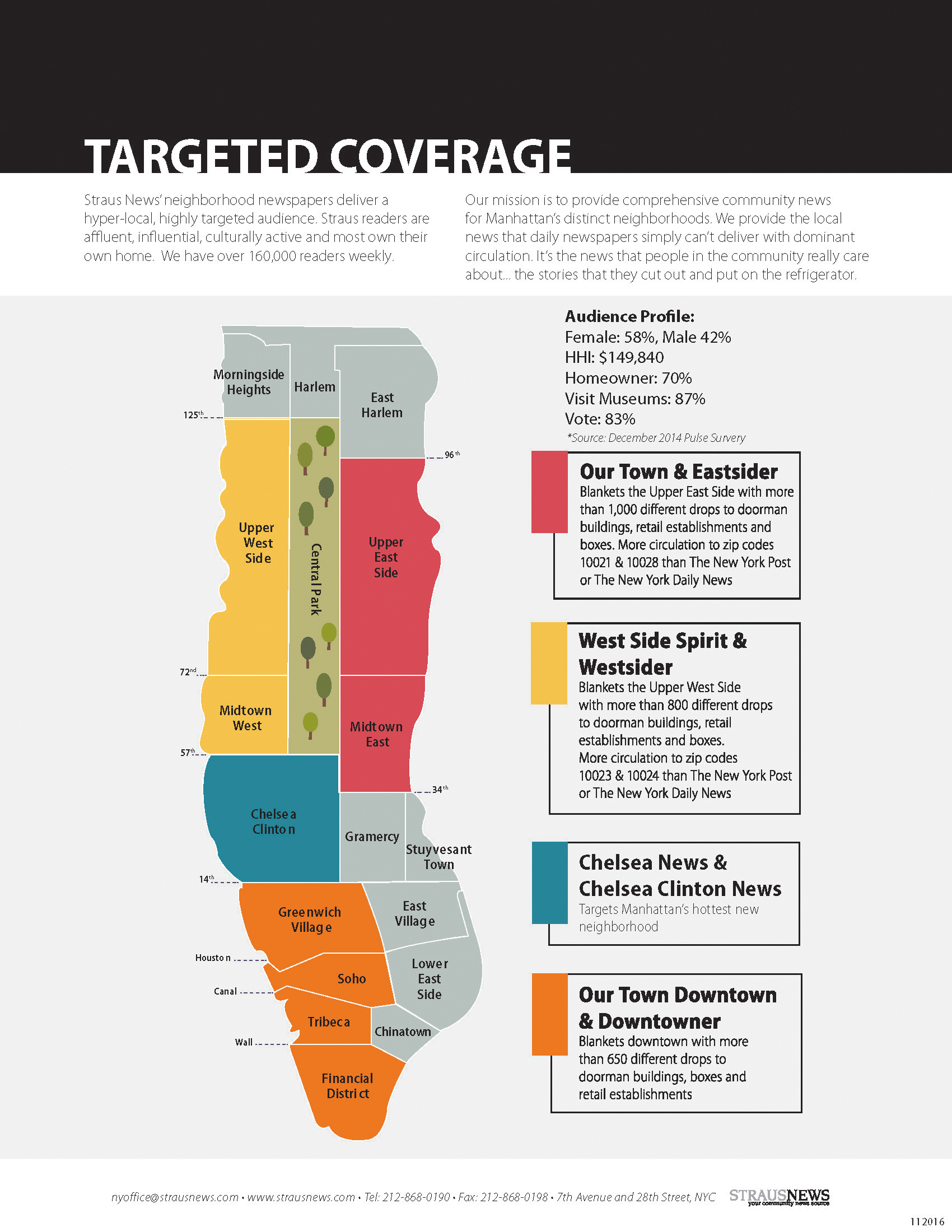 *http://www.poynter.org/latest-news/business-news/the-biz-blog/212550/new-research-finds-92-percent-of-news-consumption-is-still-on-legacy-platforms/